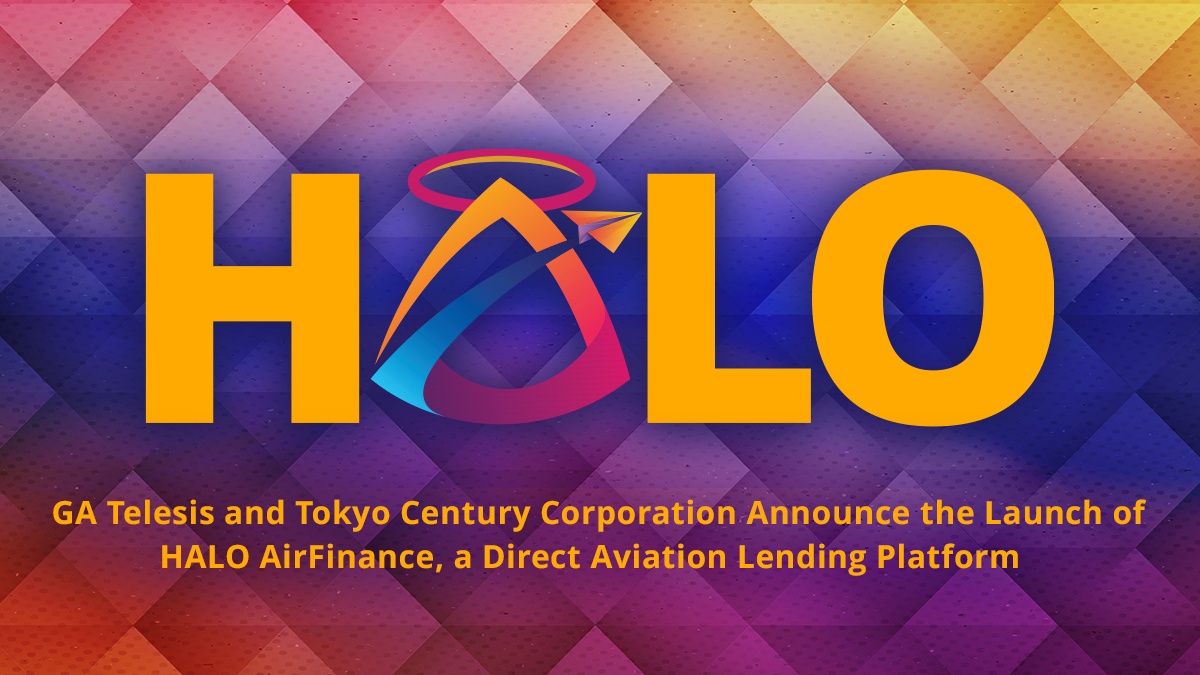 GA Telesis and Tokyo Century Corporation Announce the Launch of HALO AirFinance, a Direct Aviation Lending Platform
March 4, 2023 – Fort Lauderdale, Florida; Tokyo, Japan – GA Telesis, LLC ("GAT") and Tokyo Century Corporation ("TC") announce the launch of its new joint venture lending platform, HALO AirFinance ("HALO"). HALO will serve as the exclusive debt origination channel for GAT and TC, with a focus on secured direct lending to airlines, lessors, and investors, covering the collateral spectrum from new to mid-life aircraft. HALO will be uniquely positioned in the aviation finance sector as a combination of the respective structuring and financing expertise and asset and technical capabilities of GAT and TC. HALO will fill a need in an underserved marketplace that lacks a global, independent, and savvy asset-backed lender.
HALO is launching its first fund HALO One, in partnership with InterVest Capital Partners (f/k/a Wafra Capital Partners), a veteran investor in both aviation and the specialty finance sectors. "GA Telesis has been our longstanding aviation investment partner for over ten years, and the HALO lending strategy is a natural and opportune evolution of our collective capabilities," commented Michael Gontar, CEO of InterVest Capital Partners.
HALO One will benefit from an innovative revolving credit facility led by Citigroup as Structuring Agent and Co-lead Arranger and Fifth Third Bank, National Association, as Co-lead Arranger.
"There is a substantial opportunity to address the need for smarter asset-focused lending in the aviation industry," commented Abdol Moabery, CEO of GA Telesis. Moabery further remarked, "HALO is unmatched as a lending platform given its extensive originations footprint, direct access to market values, and comprehensive in-house technical capabilities."
About GA Telesis 
GA Telesis is the leading provider of integrated services in the commercial aviation industry. Through the GA Telesis Ecosystem™, the Company is distinctly positioned, across six continents, to leverage its resources to create innovative solutions for its customers. Consisting of global operations encompassing Component Solutions, Leasing/Financing, Logistics Solutions, and MRO Services business units for landing gear, component/composite, and turbine engine repair, as well as digital solutions, the GA Telesis Ecosystem™ provides an unparalleled resource to airlines. The Company's core business is its mission to ensure "Customer Success," built from a reputation for unsurpassed excellence and integrity.
For further information, please contact Cathy Moabery at marketing@gatelesis.com
 About Tokyo Century Corporation
Tokyo Century Corporation is an industry-leading financial services company with roots in leasing and develops a business model that integrates "Finance x Services x Business Expertise" through co-creative businesses with partner companies in Japan and overseas. The company holds 49.2% of GA Telesis shares and is the largest shareholder.
Tokyo Century Corporation has four operating segments: "Equipment Leasing" with a broad customer base, "Mobility & Fleet Management" with auto leasing for both corporate customers and individuals and car rental services, "Specialty Financing" driving growth mainly in aviation leasing and real estate business, and "International Business" with a network spanned more than 30 countries and regions worldwide. It provides unique finance and services that contribute to solving social and environmental issues in a wide range of business domains.
About InterVest Capital Partners
InterVest Capital Partners® is an SEC registered investment adviser headquartered in New York, focused on asset-based lending, leasing and other structured and specialty finance investments.  For more information about InterVest Capital Partners, please visit www.intervest.com.
By HALO | March 4th, 2023 | Press Release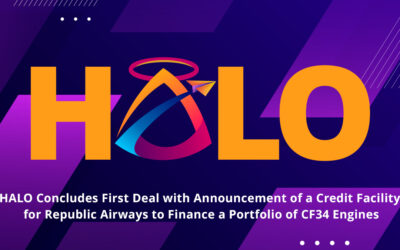 HALO Concludes First Deal with Announcement of a Credit Facility for Republic Airways to Finance a Portfolio of CF34 EnginesApril 13, 2023 – Fort Lauderdale, Florida; Tokyo, Japan - HALO AirFinance ("HALO"), a joint venture between GA Telesis ("GAT") and Tokyo Century...