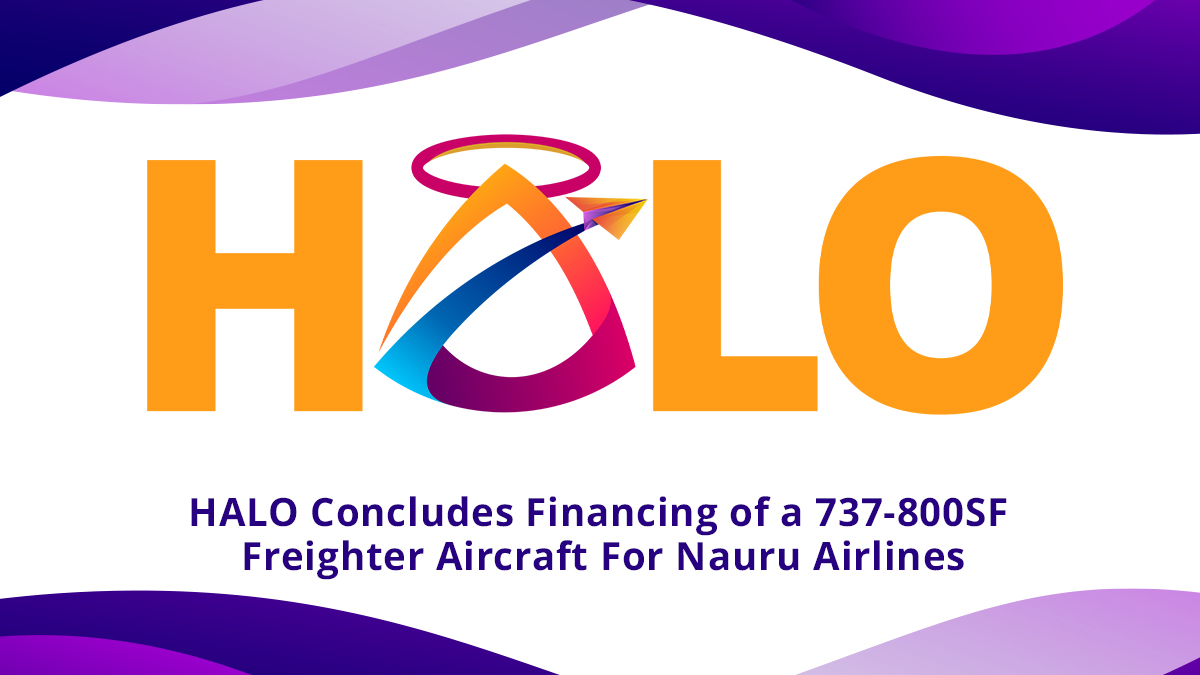 HALO Concludes Financing of a 737-800SF Freighter Aircraft For Nauru Airlines
May 30, 2023 – Fort Lauderdale, Florida; Tokyo, Japan – HALO AirFinance ("HALO"), a joint venture between GA Telesis ("GAT") and Tokyo Century Corporation ("TC") closed financing for Nauru Airlines, the flag carrier of the Republic of Nauru, to finance the acquisition of a 737-800SF freighter aircraft.  
"Nauru Airlines is a critical component of the economic infrastructure of the Republic of Nauru and the surrounding region, and we are thrilled to support the carrier's fleet growth," commented Marc Cho, Co-Head and Managing Director of HALO. "Converted freighter aircraft will continue to be the primary source of aircraft replacement and expansion in the air cargo fleet and HALO will continue to support the financing needs of a global market," Cho added.
The Chairman of Nauru Airlines, Dr. Kieren Keke, stated "Nauru Airlines welcomes the B737-800 converted freighter to its fleet of B737-300 converted freighters. The airline has grown steadily over the past 50 years, and the latest addition will allow Nauru Airlines to provide more ACMI and cargo services across Australia and the Pacific."
HALO was launched by GA Telesis and Tokyo Century Corporation earlier this year in partnership with InterVest Capital Partners® as a bespoke lending platform focused on secured debt solutions for airlines, lessors, and investors across a broad spectrum of aircraft and engine types. HALO is uniquely positioned in the aviation finance sector, benefiting from the combination of the respective structuring and financing expertise and asset and technical capabilities of GAT and TC.
About HALO
HALO AirFinance is a joint venture established by GA Telesis, LLC and Tokyo Century Corporation to focus the extensive capabilities of both organizations to deliver customized lending solutions to airlines, lessors, and investors, covering the collateral spectrum from new to mid-life aircraft and engines. HALO utilizes a sophisticated underwriting approach derived and supported by an extensive platform of services, products, and capabilities of the GA Telesis Ecosystem and the Tokyo Century conglomerate.
For further information, please contact info@haloairfinance.com
About GA Telesis 
GA Telesis is the leading provider of integrated services in the commercial aviation industry. Through the GA Telesis Ecosystem™, the Company is distinctly positioned, across six continents, to leverage its resources to create innovative solutions for its customers. Consisting of global operations encompassing leasing/financing, component solutions, and MRO Services business units for landing gear, component/composite, and turbine engine repair, as well as digital solutions, the GA Telesis Ecosystem™ provides an unparalleled resource to airlines. The Company's core business is its mission to ensure "Customer Success," built from a reputation for unsurpassed excellence and integrity.  
For further information, please contact marketing@gatelesis.com. 
 About Tokyo Century Corporation
Tokyo Century Corporation is an industry-leading financial services company with roots in leasing and develops a business model that integrates "Finance x Services x Business Expertise" through co-creative businesses with partner companies in Japan and overseas. The company holds 49.2% of GA Telesis shares and is the largest shareholder.
Tokyo Century Corporation has four operating segments: "Equipment Leasing" with a broad customer base, "Mobility & Fleet Management" with auto leasing for both corporate customers and individuals and car rental services, "Specialty Financing" driving growth mainly in aviation leasing and real estate business, and "International Business" with a network spanned more than 30 countries and regions worldwide. It provides unique finance and services that contribute to solving social and environmental issues in a wide range of business domains.
About InterVest Capital Partners
InterVest Capital Partners® is an SEC registered investment adviser headquartered in New York, focused on asset-based lending, leasing and other structured and specialty finance investments.  For more information about InterVest Capital Partners, please visit www.intervest.com.
About Nauru Airlines
Nauru Airlines has been operating for over 50 years servicing the needs of the people of Nauru and the Central Pacific. The airline now also provides ACMI services to airlines as well as providing both passenger and freight charter flights in the Australasian and Pacific regions. The airline provides multiple passenger and freight flights between Brisbane and Nauru with a weekly passenger service connecting Brisbane, Nauru, Tarawa, Majuro and Pohnpei, with connections to Nadi.
By HALO | May 30th, 2023 | Press Release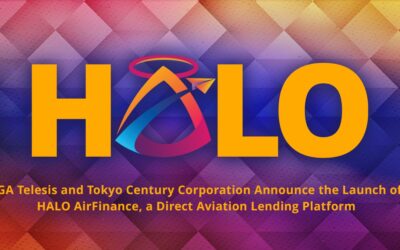 GA Telesis and Tokyo Century Corporation Announce the Launch of HALO AirFinance, a Direct Aviation Lending PlatformMarch 4, 2023 – Fort Lauderdale, Florida; Tokyo, Japan – GA Telesis, LLC ("GAT") and Tokyo Century Corporation ("TC") announce the launch of its new...